WordPress web design and development services
Our process, for designing WordPress websites begins with a conversation with you. During this discussion we would like you to provide us with a brief and information about the functionality and goals of your website within the context of your business. This will serve as the foundation for our research. Help us develop a strategy. In return we will offer suggestions, on design, aesthetics and other relevant features before we commence work on your site.
Powerful content management capabilities
Many business owners require a website that can be quickly and easily updated. Our team of WordPress design experts will configure your website in such a way that with technical knowledge you can effortlessly manage its content. Drawing on our experience we are able to deliver customizable websites without compromising quality or user friendliness.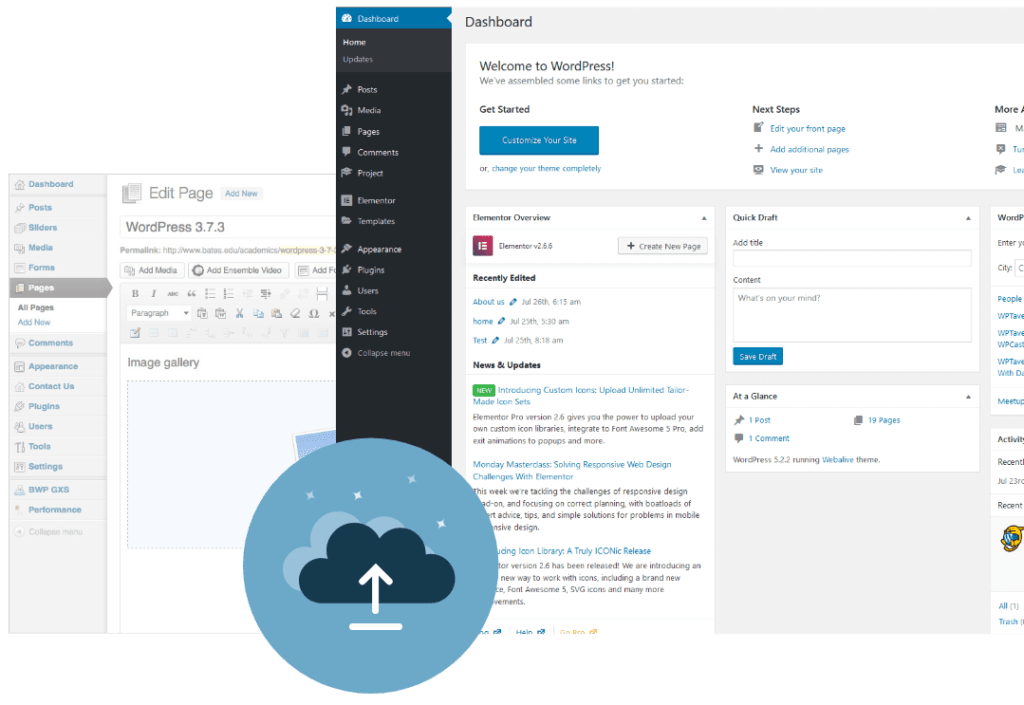 Always secure and up-to-date WordPress websites
WordPress regularly releases updates to keep your website secure and, up to date. It's not as simple as clicking "Update" and enjoying the benefits; usually it requires the expertise of a WordPress developer. This can become expensive and technically challenging when it comes to maintaining your website. However with our services you won't have to worry about that. We'll make sure your website is always well maintained allowing you to focus on growing your business.
Developing a WordPress website can be quite complex. Therefore before we hand it over to you our testing team meticulously checks every aspect of the site to ensure everything functions properly. Once we've received approval we provide training so that you become proficient in managing the backend of your WordPress site. Additionally remember that we're 24/7, for any support you may need if any issues arise!
Design Your WordPress Website by experienced designers and developers
After reviewing all the information you've provided analyzing our collaboration and conducting research we will proceed to create a variety of sample user interfaces, for your website. Once these are ready we will eagerly await your feedback. Assist you in selecting the suitable option. Upon finalizing your choice we will then move forward with the development phase. During this phase we will ensure that all the content you have provided is integrated seamlessly into the user interface of your WordPress website. Our goal is to build a platform that empowers you by making every aspect easily manageable once it is completed.
If you have any inquiries related to a business an exciting project idea or simply want to have a conversation to explore the possibilities of working we would be delighted to hear from you. Get in touch with us.